Global Affairs Director
Email: uchey@californiahcvtaskforce.org
San Diego, CA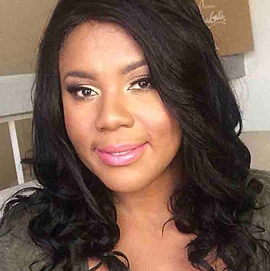 Uchey Dijeh, DrPH, MPH worked in the field of public health for more than a decade with niche expertise in the oil and natural gas industry as the Human Resources Head of Inspections and Monitoring. Her career service includes serving as Home Health Coordinator Specialist for a level IV assisted living facility focused on developmentally challenged adults, Medical Data Researcher for an advanced prostate cancer research center, and most recently she served as the Preventive Health Programs Manager for a Non-Governmental Organization specializing in African Immigrants and Refugees Health. Her public health passion is in community health partnership and outreach, health policy advocacy, and population health improvement strategies.
She currently holds several degrees, trainings, and prestigious occupational health and safety certification. In 2003, she earned High Honors for her Bachelors Degree dual majors in Estate Management and Environmental Sciences from the Enugu State University of Science and Technology located in Enugu, Enugu State in Nigeria. She received High Honors for her Masters in Public Health (MPH) with a concentration in health care administration at National University in 2015.
To further her public health research and leadership interests, she completed the Communication for Cancer Control Professionals Leadership Program at The George Washington University and an Internship with the Population Health Department (Sharp Rees Stealy Medical Group) in 2015. In 2018, Ms. Dijeh defended her dissertation research with interest towards examining cultural preventive health implications driving prevalence of chronic diseases and complete her doctoral degree in public health from Walden University.
Dr. Dijeh served as co-author and a keen contributor on several peer reviewed research studies. Using her patient navigation expertise and training, she presented at the 2017 African American Association of County Employees (AAACE) symposium to bring awareness to the High Prevalence of Chronic Diseases Among African Immigrants in the U.S.
In her spare time, she enjoys volunteering her unique insight by serving as a virtual classroom teacher for Nepris, disaster response volunteer for 2-1-1/HandsOn San Diego, administrative professional for the County of San Diego Department of Health and Human Services, and a community health representative for the Alzheimer's Association.